Adding Custom Shortcuts To Xcode
It's always bugged me that Apple removed the Command + T shortcut to toggle Slow Animations.
Using the following approach, you can restore this shortcut and add custom shortcuts to any Xcode or iOS Simulator settings.
In System Preferences, select Keyboard -> App Shortcuts -> +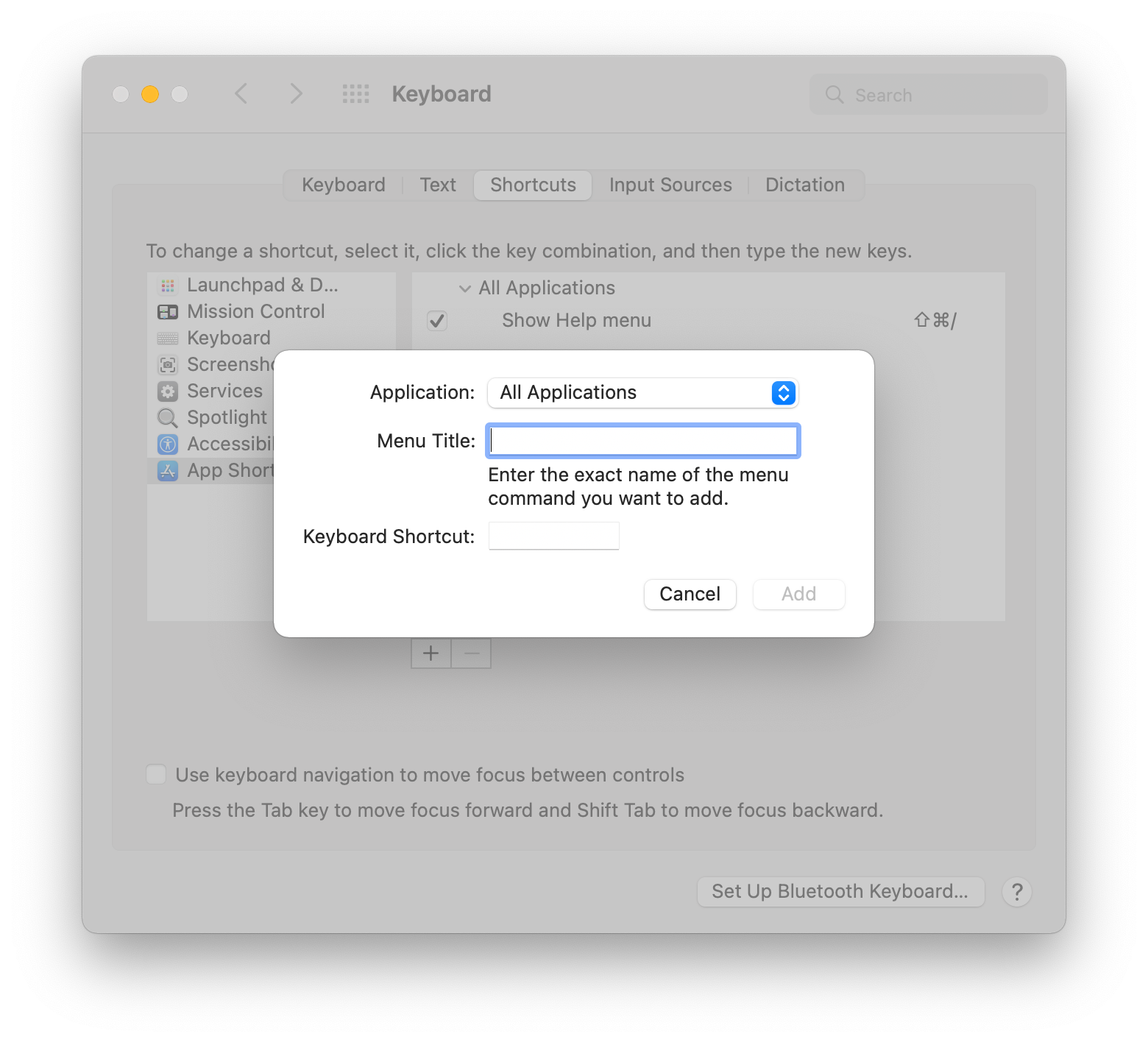 Then, just specify your preferred shortcut - I'm using Command + T like in the good old days.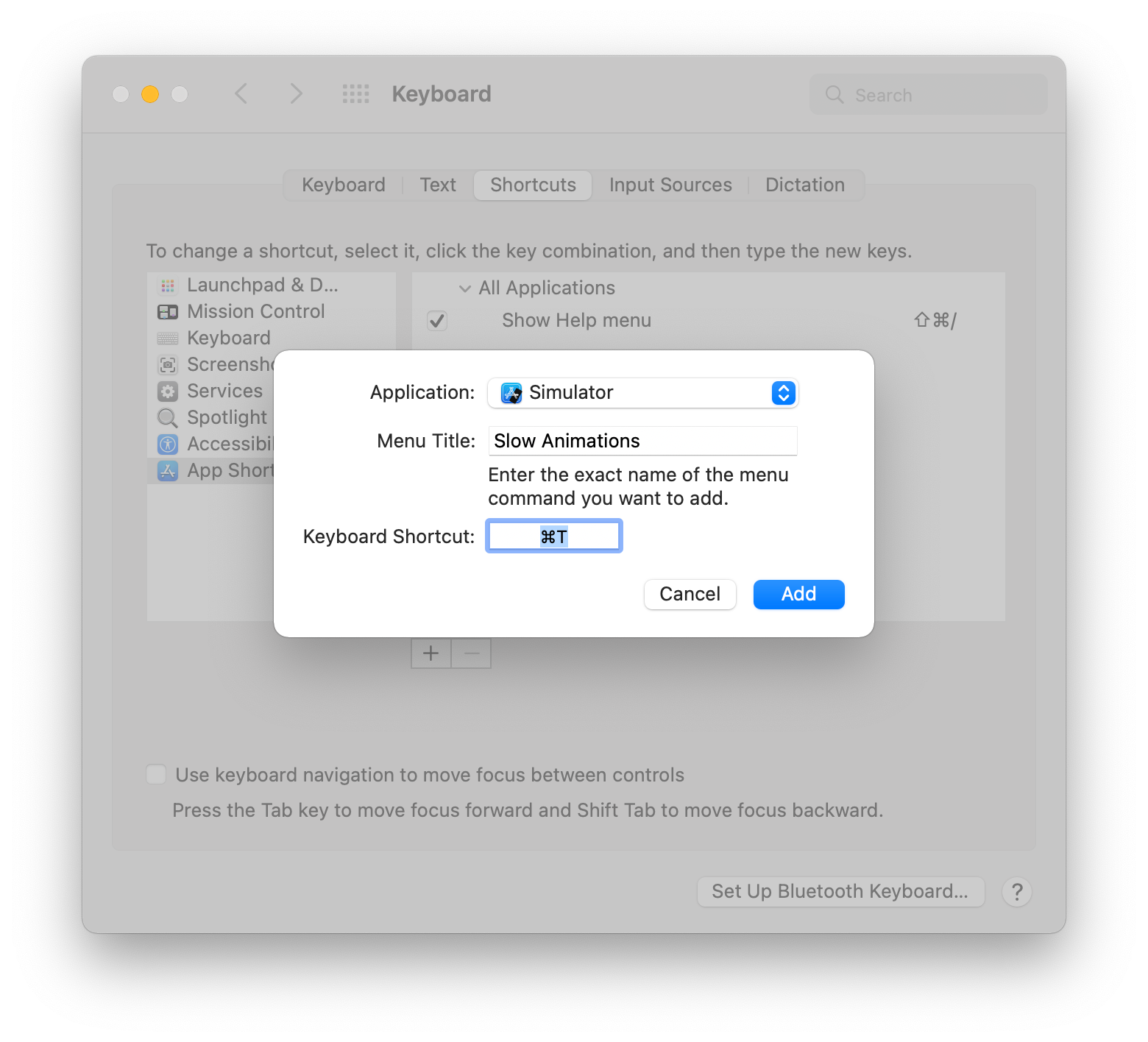 ⚠️ Make sure the name matches exactly how it appears in the Menu Bar (i.e. "Slow Animations")
And voila! We can now toggle Slow Animations via Command + T (again).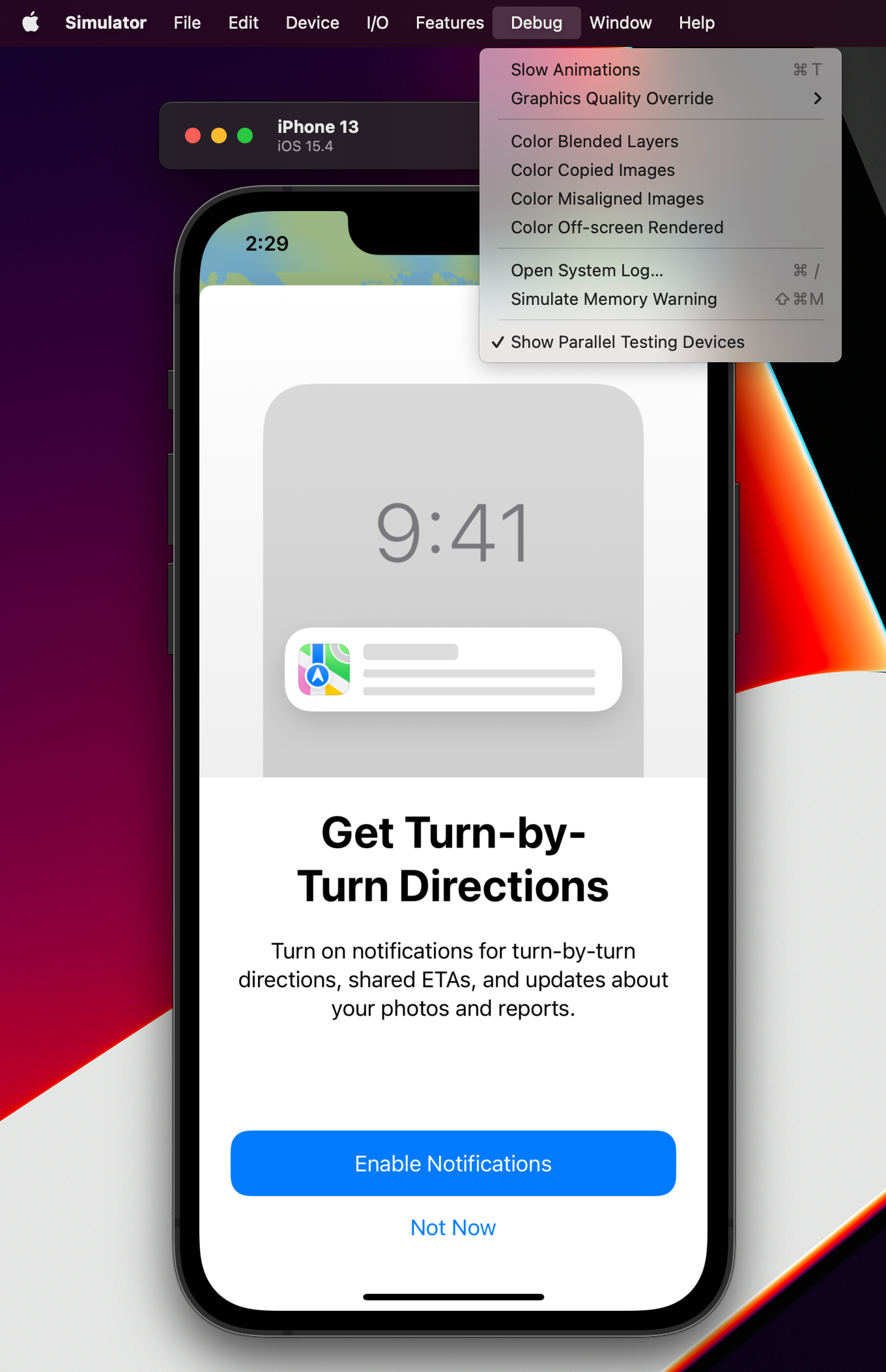 If you're interested in more articles about iOS Development & Swift, check out my YouTube channel or follow me on Twitter.
If you want to be notified whenever I post a new article, join the mailing list below.
---
Do you have an iOS Interview coming up?
Check out my book Ace The iOS Interview!
---